Alohamora! | Harry Potter Book Spells Tag
Hello, everyone~ How are you?
Today we are completing the best tag ever- Harry Potter Book Spells! I'm not quite sure who created this, but you are bloody amazing, and it is so in-depth and creative. Props to you!
On another note, I am so sorry it is an entire day late and a few hours, I couldn't help it.
That is all, read on~
1. An upcoming release you wish you could get your hands on right now.
Title: The Vanishing Deep
Author: Astrid Scholte
Rating: 4.14 / 5
Genre: Fantasy; Young Adult; Science Fiction
Release Date: March 3rd 2020
Blurb:
Bestselling author Astrid Scholte, returns with a thrilling adventure in which the dead can be revived…for a price.

Seventeen-year-old Tempe was born into a world of water. When the Great Waves destroyed her planet, its people had to learn to survive living on the water, but the ruins of the cities below still called. Tempe dives daily, scavenging the ruins of a bygone era, searching for anything of value to trade for Notes. It isn't food or clothing that she wants to buy, but her dead sister's life. For a price, the research facility on the island of Palindromena will revive the dearly departed for twenty-four hours before returning them to death. It isn't a heartfelt reunion that Tempe is after; she wants answers. Elysea died keeping a terrible secret, one that has ignited an unquenchable fury in Tempe: Her beloved sister was responsible for the death of their parents. Tempe wants to know why.

But once revived, Elysea has other plans. She doesn't want to spend her last day in a cold room accounting for a crime she insists she didn't commit. Elysea wants her freedom and one final glimpse at the life that was stolen from her. She persuades Tempe to break her out of the facility, and they embark on a dangerous journey to discover the truth about their parents' death and mend their broken bond. But they're pursued every step of the way by two Palindromena employees desperate to find them before Elysea's time is up–and before the secret behind the revival process and the true cost of restored life is revealed.
2. Favourite series starter.
Title: Shatter Me
Author: Tahereh Mafi
Rating: 3.97 / 5
Genre: Young Adult; Science Fiction > Dystopia; Fantasy; Romance
Release Date: October 2nd 2012
Blurb:
Juliette hasn't touched anyone in exactly 264 days.

The last time she did, it was an accident, but The Reestablishment locked her up for murder. No one knows why Juliette's touch is fatal. As long as she doesn't hurt anyone else, no one really cares. The world is too busy crumbling to pieces to pay attention to a 17-year-old girl. Diseases are destroying the population, food is hard to find, birds don't fly anymore, and the clouds are the wrong color.

The Reestablishment said their way was the only way to fix things, so they threw Juliette in a cell. Now so many people are dead that the survivors are whispering war – and The Reestablishment has changed its mind. Maybe Juliette is more than a tortured soul stuffed into a poisonous body. Maybe she's exactly what they need right now.

Juliette has to make a choice: Be a weapon. Or be a warrior.
3. A book that gave you all the warm fuzzies.
Title: Harry Potter
Author: J.K. Rowling
Rating: 4.47 / 5
Genre: Fantasy; Young Adult; Fiction; Fantasy > Magic; Children's; Adventure; Children's > Middle Grade; Classics; Science Fiction Fantasy
Release Date: November 1st 2003
Blurb:
Harry Potter's life is miserable. His parents are dead and he's stuck with his heartless relatives, who force him to live in a tiny closet under the stairs. But his fortune changes when he receives a letter that tells him the truth about himself: he's a wizard. A mysterious visitor rescues him from his relatives and takes him to his new home, Hogwarts School of Witchcraft and Wizardry.

After a lifetime of bottling up his magical powers, Harry finally feels like a normal kid. But even within the Wizarding community, he is special. He is the boy who lived: the only person to have ever survived a killing curse inflicted by the evil Lord Voldemort, who launched a brutal takeover of the Wizarding world, only to vanish after failing to kill Harry.

Though Harry's first year at Hogwarts is the best of his life, not everything is perfect. There is a dangerous secret object hidden within the castle walls, and Harry believes it's his responsibility to prevent it from falling into evil hands. But doing so will bring him into contact with forces more terrifying than he ever could have imagined.

Full of sympathetic characters, wildly imaginative situations and countless exciting details, the first instalment in the series assembles an unforgettable magical world and sets the stage for many high-stakes adventures to come.
4. A book that made you ugly cry.
Title: NIL
Author: NIL
Rating: NIL
Genre: NIL
Release Date: NIL
Blurb:
NIL
5. Bookish hero or heroine you want around to protect you in real life.
Calaena Sardothien AKA Aelin Galathynius
6. A book you intentionally spoiled for yourself.
Title: Empire of Storms
Author: Sarah J. Maas
Rating: 4.56 / 5
Genre: Fantasy; Young Adult; Romance; New Adult; Fantasy > Magic; Fiction; Fairies > Fae; Fantasy > High Fantasy; Young Adult; Young Adult Fantasy; Fantasy > Paranormal
Release Date: September 6th 2016
Blurb:
The long path to the throne has only just begun for Aelin Galathynius as war looms on the horizon. Loyalties have been broken and bought, friends have been lost and gained, and those who possess magic find themselves at odds with those who don't.

With her heart sworn to the warrior-prince by her side, and her fealty pledged to the people she is determined to save, Aelin will delve into the depths of her power to protect those she loves. But as monsters emerge from the horrors of the past, and dark forces become poised to claim her world, the only chance for salvation will lie in a desperate quest that may mark the end of everything Aelin holds dear.

In this breathtaking fifth instalment of the New York Times bestselling Throne of Glass series, Aelin will have to choose what—and who—to sacrifice if she's to keep the world of Erilea from breaking apart.
7. A book you wish you could make everyone read because you loved it so much.
Title: The Prey
Author: Tom Isbell
Rating: 3.51 / 5
Genre: Young Adult; Science Fiction > Dystopia; Science Fiction
Release Date: 3.51 / 5
Blurb:
In the Republic of the True America, it's always hunting season. The Maze Runner meets The Hunger Games in this heart-pounding trilogy. Riveting action, intense romance, and gripping emotion make this fast-paced adventure a standout debut.
8. A book or series you wish never ended.
Title: Land
Author: Alex Campbell
Rating: 3.72 / 5
Genre: Science Fiction > Dystopia; Young Adult; Science Fiction
Release Date: September 4th 2014
Blurb:
The sea rose. Civilisation was wiped out, countries drowned. Out of the ashes of a desperate refugee camp, a new society was born, with a new place to call home: Land. Trapped by an aggressive sea, its citizens were bound to rules that saw the weak removed, marriage and children by approval only, and designated work for all. All for the greater good……

Decades later, and seventeen year-old Christy's life is on the cusp of irrevocable change. She has become eligible for the Pairing, a carefully selected marriage of political and social convenience where romance is out of the question. Her grandmother, Cons, has also reached a significant age – sixty-six: soon the Selection Truck will arrive to take her away forever.

Christy's only hope for protection lies with her missing rebel father…..but nothing goes as it's supposed to. As Christy finds a Pair who might offer a new opportunity for love and security she also uncovers a destiny that has been hidden from her; truths that have been disguised as childhood lies. With Cons' life under threat, Christy is forced to face a whole new world, one where she must choose between those she cares about and the greater good….a new life where she must play the reluctant rebel, the revolutionary, the lover…..the assassin.
9. A book with an uplifting ending or message.
Title: Flawed
Author: Cecelia Ahern
Rating: 4.11 / 5
Genre: Young Adult; Science Fiction > Dystopia
Release Date: April 5h 2016
Blurb:
You will be punished…

Celestine North lives a perfect life. She's a model daughter and sister, she's well-liked by her classmates and teachers, and she's dating the impossibly charming Art Crevan.

But then Celestine encounters a situation where she makes an instinctive decision. She breaks a rule and now faces life-changing repercussions. She could be imprisoned. She could be branded. She could be found flawed.

In her breathtaking young adult debut, bestselling author Cecelia Ahern depicts a society where perfection is paramount and flaws lead to punishment. And where one young woman decides to take a stand that could cost her everything.
10. A book you wish you could forget you ever read.
Title: We Come Apart
Author: Sarah Crossan & Brian Conaghan
Rating: 3.68 / 5
Genre: Poetry; Young Adult; Contemporary; Romance
Release Date: February 9th 2017
From two acclaimed authors comes an emotional story told in verse about friendship, love, and overcoming unbeatable odds.

Authors Brian Conaghan and Sarah Crossan have joined forces to tell the story of Nicu and Jess, two troubled teens whose paths cross in the unlikeliest of places.

Nicu has emigrated from Romania and is struggling to find his place in his new home. Meanwhile, Jess's home life is overshadowed by violence. When Nicu and Jess meet, what starts out as friendship grows into romance as the two bonds over their painful pasts and hopeful futures. But will they be able to save each other, let alone themselves?
For fans of Una LaMarche's Like No Other, this illuminating story told in dual points of view through vibrant verse will stay with readers long after they've turned the last page.
11. An author whose books always get you out of a slump.
Lynette Noni
12. A swoon-worthy hero or heroine.
Aaron Warner Anderson
13. A book that caused you to stop doing all other things until you finished it.
Title: The Grace Year
Author: Kim Liggett
Rating: 4.16 / 5
Genre: Young Adult; Science Fiction > Dystopia; Fiction
Release Date: October 8th 2019
No one speaks of the grace year. It's forbidden.

In Garner County, girls are told they have the power to lure grown men from their beds, to drive women mad with jealousy. They believe their very skin emits a powerful aphrodisiac, the potent essence of youth, of a girl on the edge of womanhood. That's why they're banished for their sixteenth year, to release their magic into the wild so they can return purified and ready for marriage. But not all of them will make it home alive.

Sixteen-year-old Tierney James dreams of a better life—a society that doesn't pit friend against friend or woman against woman, but as her own grace year draws near, she quickly realizes that it's not just the brutal elements they must fear. It's not even the poachers in the woods, men who are waiting for a chance to grab one of the girls in order to make a fortune on the black market. Their greatest threat may very well be each other.

With sharp prose and gritty realism, The Grace Year examines the complex and sometimes twisted relationships between girls, the women they eventually become, and the difficult decisions they make in-between.
14. A book that was painful to read (for whatever reason) or broke you.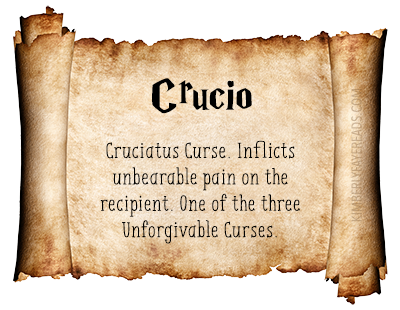 Title: Slated
Author: Teri Terry
Rating: 4.07 / 5
Genre: Young Adult; Science Fiction; Dystopia
Release Date: May 3rd 2012
Kyla's memory has been erased,
her personality wiped blank,
her memories lost for ever.

She's been Slated.

The government claims she was a terrorist and that they are giving her a second chance – as long as she plays by their rules. But echoes of the past whisper in Kyla's mind. Someone is lying to her, and nothing is as it seems. Who can she trust in her search for the truth?
15. A book that had you laughing out loud.
Title: Throne of Glass
Author: Sarah J. Maas
Rating: 4.22 / 5
Genre: Fantasy; Young Adult; Romance
Release Date: August 2nd 2012
Meet Celaena Sardothien.
Beautiful. Deadly.
Destined for greatness.

In the dark, filthy salt mines of Endovier, an eighteen-year-old girl is serving a life sentence. She is a trained assassin, the best of her kind, but she made a fatal mistake. She got caught.

Young Captain Westfall offers her a deal: her freedom in return for one huge sacrifice. Celaena must represent the prince in a to-the-death tournament—fighting the most gifted thieves and assassins in the land. Live or die, Celaena will be free. Win or lose, she is about to discover her true destiny. But will her assassin's heart be melted?
16. A book that made you want to send it (or your eReader) flying.
Title: Snow Like Ashes
Author: Sara Raasch
Rating: 3.92 / 5
Genre: Fantasy; Young Adult; Romance; Fantasy > Magic
Release Date: October 14th 2014
Blurb:
A heartbroken girl. A fierce warrior. A hero in the making.

Sixteen years ago the Kingdom of Winter was conquered and its citizens enslaved, leaving them without magic or a monarch. Now, the Winterians' only hope for freedom is the eight survivors who managed to escape, and who have been waiting for the opportunity to steal back Winter's magic and rebuild the kingdom ever since.

Orphaned as an infant during Winter's defeat, Meira has lived her whole life as a refugee, raised by the Winterians' general, Sir. Training to be a warrior—and desperately in love with her best friend, and future king, Mather — she would do anything to help her kingdom rise to power again.

So when scouts discover the location of the ancient locket that can restore Winter's magic, Meira decides to go after it herself. Finally, she's scaling towers, fighting enemy soldiers, just as she's always dreamed she would. But the mission doesn't go as planned, and Meira soon finds herself thrust into a world of evil magic and dangerous politics – and ultimately comes to realize that her destiny is not, never has been, her own.
17. A bookish world you wish you could visit.
Westeros- Game of Thrones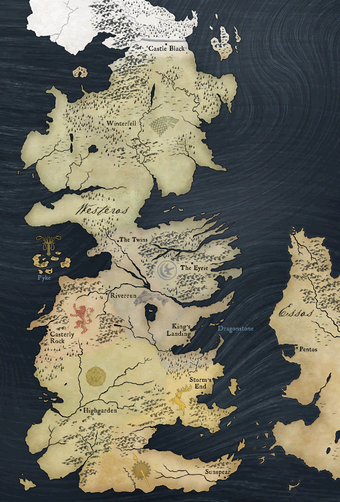 18. A book with a shocking twist or ending.
Title: The Quiet at the End of the World
Author: Lauren James
Rating: 3.96 / 5
Genre: Science Fiction; Young Adult; Science Fiction > Dystopia
Release Date: March 7th 2019
How far would you go to save those you love?

Lowrie and Shen are the youngest people on the planet after a virus caused global infertility. Closeted in a pocket of London and doted upon by a small, ageing community, the pair spend their days mudlarking for artefacts from history and looking for treasure in their once-opulent mansion.

Their idyllic life is torn apart when a secret is uncovered that threatens not only their family but humanity's entire existence. Lowrie and Shen face an impossible choice: in the quiet at the end of the world, they must decide who to save and who to sacrifice . .
19. A character death that destroyed you.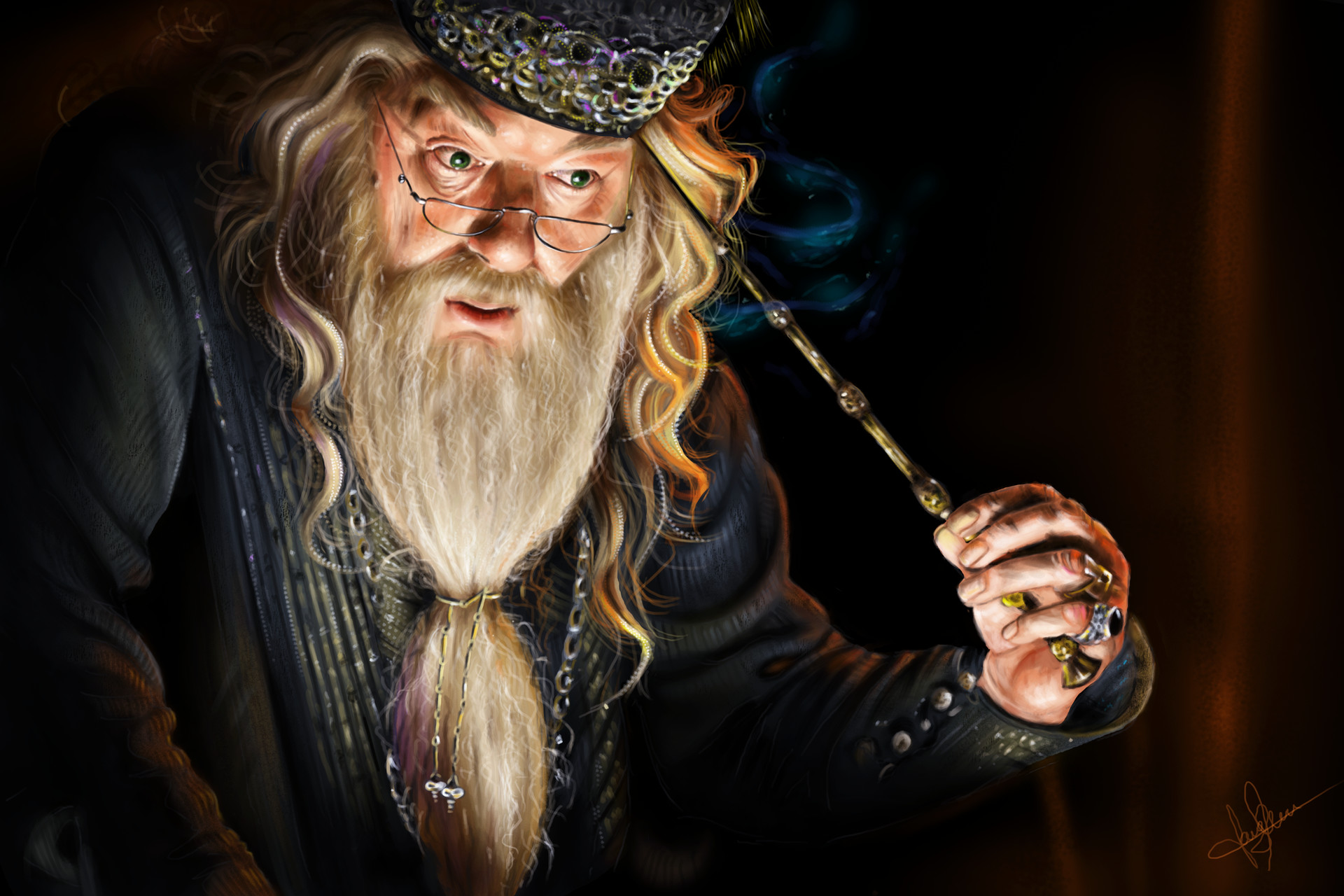 20. Best series conclusion.
Title: Perfect (Flawed #2)
Author: Cecelia Ahern
Rating: 4.22 / 5
Genre: Young Adult; Science Fiction > Dystopia; Fantasy
Release Date: April 6th 2017
Thank you all for reading, I had literally so much fun completing this!
I am sorry for the errors in writing this, but as I write there is an entire minute dely before the words show up, so it is a bit hard. Alas, it is well worth it. As always, if you enjoyed this, you should comment down below. If that doesn't work for you, you can go to my Instagram or my Twitter which will also be down below!
See you next time x
Instagram:
@in_another_realm
https://www.instagram.com/in_another_realm/
Twitter:
@inanotherrealm1
https://twitter.com/inanotherrealm1