Hello, everyone~ How are you?
Today we are completing the Summer Lovin' Book Tag! I found this one lovely blog of Superbookworm. I do not know who created it, but I thought I should give credit to where I found it just in case!
Anyway, today I am doing this tag a little diferently than other's have, and today's books will be chosen from a selection of novels that I have not read began reading, not finished, or want to read.
That is all the information have to give about this tag, read on!
1. Start of Summer: Pick a book with an attention-grabbing first line
Weapon (Whisper #2) by Lynette Noni
I already knew he was a psychopath. But now?
He's more dangerous than ever.
And I have less than twenty-four hours to stop him.

After escaping Lengard and finding sanctuary with the Remnants, Alyssa Scott is desperate to save those she left behind ─ and the rest of the world ─ from the power-hungry scientist, Kendall Vanik. But secrets and lies block her at every turn, and soon Lyss is left questioning everything she has ever believed.

When long-lost memories begin to surface and the mysteries of her past continue to grow, Lyss battles to retain her hard-won control. Allies become enemies and enemies become allies, leaving her certain about only two things: when it comes to Speakers, nothing is ever as it seems… and the only person she can trust is herself
"Looking around the large underground cavern lit by flaming torches, I wonder- not for the first time- whether I've made a mistake in coming here."
Honestly, come on guys. Doesn't this just grip you, hold you tight and drag you in? It isn't desperate, but it isn't basic. It sets the scene with an ominous feel, introducing the character and what she is feeling. It hits all the key introductions points. Spot on, honestly.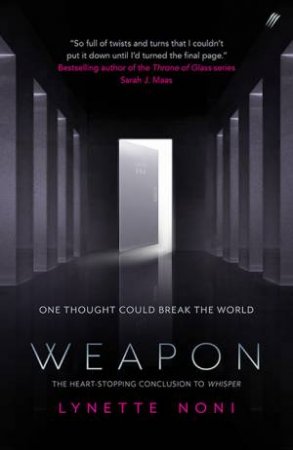 2. Too hot to go out: Pick a book for a day in
The Cellar by Natasha Preston
Nothing ever happens in the town of Long Thorpe – that is, until sixteen-year-old Summer Robinson disappears without a trace. No family or police investigation can track her down. Spending months inside the cellar of her kidnapper with several other girls, Summer learns of Colin's abusive past, and his thoughts of his victims being his family…his perfect, pure flowers. But flowers can't survive long cut off from the sun, and time is running out….
The main character Summer is taken and held in a 'cellar' (A renovated basement), with other girls. Summer's kidnapper has a sick fascination for flowers and renames the women he takes after flowers. I choose this book because this reminds me of something dark and cold, and on a day that is too hot to go out, wouldn't you want something cold to cool you down?
3. Summer road trip: Pick a book you'd take with you on the road
The Grace Year by Kim Liggett
No one speaks of the grace year. It's forbidden.

In Garner County, girls are told they have the power to lure grown men from their beds, to drive women mad with jealousy. They believe their very skin emits a powerful aphrodisiac, the potent essence of youth, of a girl on the edge of womanhood. That's why they're banished for their sixteenth year, to release their magic into the wild so they can return purified and ready for marriage. But not all of them will make it home alive.

Sixteen-year-old Tierney James dreams of a better life—a society that doesn't pit friend against friend or woman against woman, but as her own grace year draws near, she quickly realizes that it's not just the brutal elements they must fear. It's not even the poachers in the woods, men who are waiting for a chance to grab one of the girls in order to make a fortune on the black market. Their greatest threat may very well be each other.

With sharp prose and gritty realism, The Grace Year examines the complex and sometimes twisted relationships between girls, the women they eventually become, and the difficult decisions they make in-between.
This is perfect for this category because it's thick, but not too thick that's intimidating. Then we have the aspect of a thriller which is perfect for on the road adventures. Finally, we cannot forget the essence of the forest, for when you're actually in the car, driving past the forbidden forest, your mind wandering… wondering what could be in the forest. Who could be in the forest…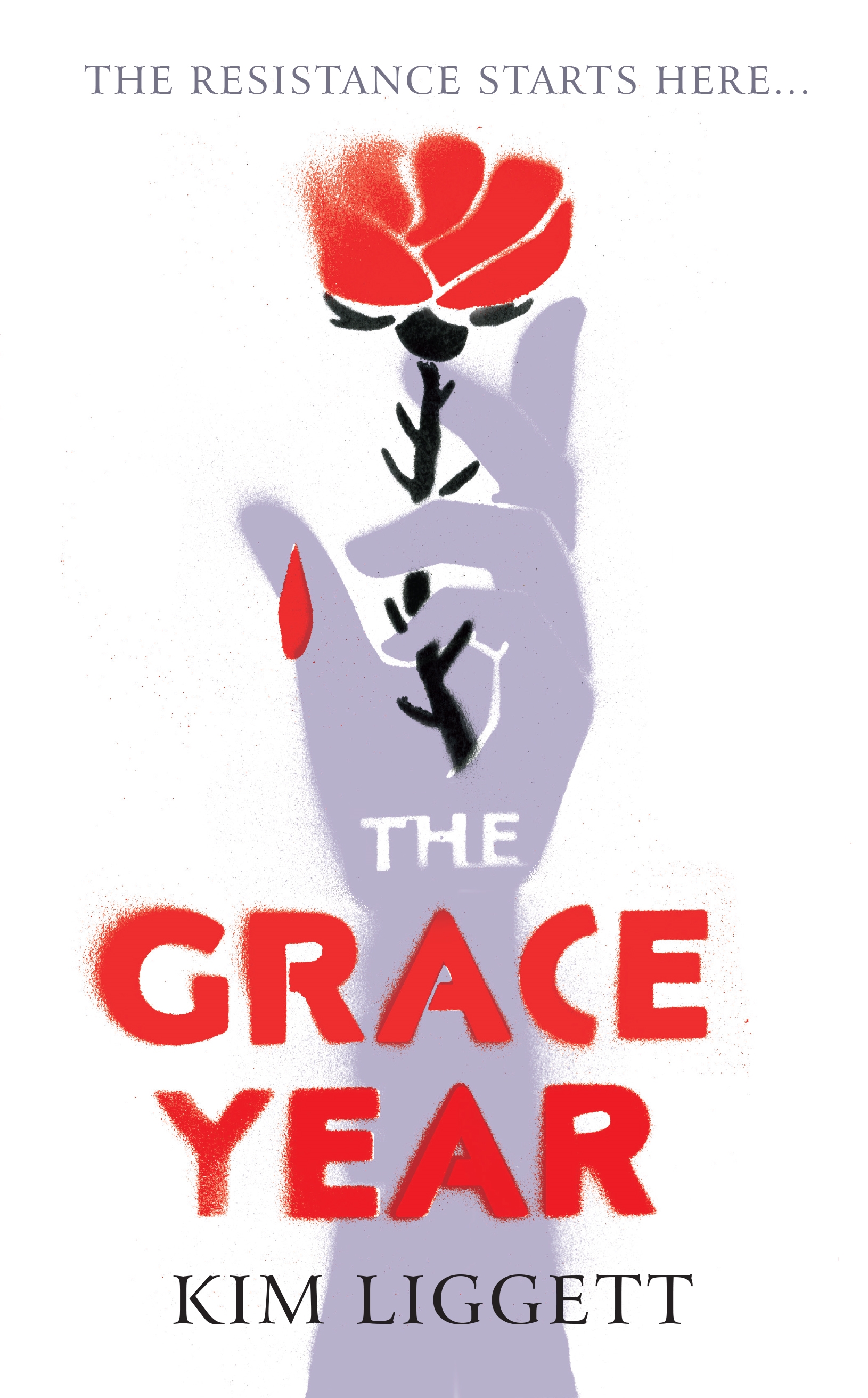 4. Ice tea goodness: Pick a book with a cold setting
When We Wake by Karen Healey
Sixteen-year-old Tegan is just like every other girl living in 2027—she's happiest when playing the guitar, she's falling in love for the first time, and she's joining her friends to protest the wrongs of the world: environmental collapse, social discrimination, and political injustice.
But on what should have been the best day of Tegan's life, she dies—and wakes up a hundred years later, locked in a government facility with no idea what happened.
The future isn't all she had hoped it would be, and when appalling secrets come to light, Tegan must make a choice: Does she keep her head down and survive, or fight for a better world?
This is a hit or miss, now I haven't actually read this one. The blurb tells me one thing, the cover tells me another. I get cold vibes from this, and I suppose a government facility in a futuristic world is a cold, cold setting. Right?
5. Nasty sunburn: a book you really disliked (so far) this year)
Follow Me Through Darkness by Danielle Ellison
The truth won't always set you free.

Less than a year ago, Neely Ambrose's biggest worry was having the freedom to follow a path that wasn't chosen for her.
Less than a year ago, she believed she could trust the Elders who said they had everyone's best interest at heart and who said they were keeping them safe from the outside.

Sixty days ago, she discovered what they had planned for everyone she loved—and that all of it centered around her.
Now she's on the run through a dangerous wasteland full of killing machines, secret organizations, and people who want to sell her back to the Elders for their own safety. The whole world outside the Compound is living proof that everything in Neely's life was a lie manufactured by the Elders, which may even include the boy she loves.

All Neely wants is the truth, but each new piece of it drives her further from what she thought she knew. With only forty days until everyone she loves falls under the Elders' mind control, Neely must decipher who to trust, what questions to ask, and how to get one step ahead of the Elders, who will do anything to keep their secrets buried.
To be honest, I tried really hard to like this book. But each time I picked it up we were back to talking in a dark cave. Now don't get me wrong, I know they aren't in the cave for too long (or so I think, spoiler ahead, I made it to a section where something changed). But I just still couldn't get into it. We had spent so long in the cave doing nothing that I hadn't felt attached to the characters so that by the time something had finally happened, I wasn't excited or interested. Which is why this book belongs in this rank.
6. Sizzling Summer Reads: Recommend one of your favourite books (this year)
The Wicked We Have Done by Sarah Harian
Evalyn Ibarra never expected to be an accused killer and experimental prison test subject. A year ago, she was a normal college student. Now she's been sentenced to a month in the compass room—an advanced prison obstacle course designed by the government to execute justice.

If she survives, the world will know she's innocent.

Locked up with nine notorious and potentially psychotic criminals, Evalyn must fight the prison and dismantle her past to stay alive. But the system prized for accuracy appears to be killing at random.
She doesn't plan on making friends.

She doesn't plan on falling in love, either.
Absolutely adored this book. I say adored past tense, even though at the rules state only include books I haven't finished. In my defence, I began this blog entry when I was half-way through this novel (This novel is a relatively short novel). So when I came to finish this blog… I had finished the book. But I am not removing it because I loved the books too much and it fits the title, because how can I recommend a book I love if I haven't read it yet! Twisting my own rules~ I just loved it so much (psst, book review coming soon!)
That is all for today, thank you all for reading, I do hope you enjoyed. Today's tag was actually quite enjoyable to complete, as I haven't done one on my blog in quite awhile.
Anyway, as usual if you enjoyed today's tag, please tell me down below. If you don't want to comment there you can go to my Instagram or my Twitter which will be linked down below!
I'll see you in my next post, lovelies! xx
Instagram:
@in_another_realm
https://www.instagram.com/in_another_realm/
Twitter:
@inanotherrealm1
https://twitter.com/inanotherrealm1